The STAHLWERK double pass celebrates its anniversary! (NEWS: All current Bundesliga news)
In the 30th anniversary edition, FC Bayern honorary president Uli Hoeneß speaks clearly again.
SPORT1 summarizes the best quotes from Hoeneß.
Uli Hoeneß on Mario Götze: "A year or two ago we thought about bringing Flick back. But it didn't work out. He's an exceptional player and he didn't forget much at Eindhoven."
… about Eintracht Frankfurt: "Eintracht are the club that have improved the most in the last 12, 18 months. You represented us well internationally last year. And something happened with the fans. You have to take that "Seriously. They have good leadership there. Axel Hellmann sometimes has a big mouth like me. But they implemented it well and that has to be taken into account for football in Germany in the years to come. (DATA: Bundesliga results)
… about Eintracht Frankfurt fans: "What Eintracht absolutely has to deal with is the problem with the spectators. They have a public that is always good for rioting. There is no way they will pay more fines than they will receive at the future. Normal enthusiasm is always good, but the violence stops for me. And Frankfurt have noticed that time and time again in recent years. They have a problem there.
… via Frankfurt and Leipzig as Bayern pursuers: "Munich now have Cologne at home, then Eintracht and Wolfsburg. After that comes the cup in Mainz and then there is Paris. A lot can happen in the next three or four weeks. Maybe it's not always up the mountain. But then the others must be there. I think Leipzig and Frankfurt have the potential to be there until the end.
… about Manuel Neuer and Yann Sommer: "I find it strange that on January 20 they discuss FC Bayern's problems from July. The Management Board had to find the best possible solution for our short-term objectives. And I think that with Sommer you have found the best possible. The other question with Nübel, Sommer, Neuer will arise in July when we know what is happening with Neuer. I don't understand why people are already thinking about it. FC Bayern is happy to have a goalkeeper in the summer who will solve the current problems. Everything else should appear first. I wish I had a little more patience."
… about Neuer's skiing accident: "He probably knows himself that Manuel made a mistake, but we shouldn't forget what he did for Bayern. When I read that you have to consider that he has to pay the eight million for the summer then you can see that people get their ass kicked as long as they need it and if they're down they get kick."
I also know Salihamidzic's opinion. I am sure that this question will be approached with great caution. I think it's terrible that such a subject should come up three days after the summer engagement. There is the FC Bayern problem that they are constantly trying to open up a new issue.
It was an accident and now you have to see how Bayern Munich rate him. But we don't leave that to the media, it's up to the board to decide.
Uli Hoeneß on Bayern goalkeeper Manuel Neuer's accident during STAHLWERK's double
… on the reaction to the new accident: "The success of FC Bayern over the last 20 or 30 years is also due to the fact that we have dealt with these issues in a very human way. A few million doesn't matter. People come first, then money.
…on Neuer's exact injury: "Medical secrecy still exists even for football players. I think what has been said is enough. The leg is broken and we will have to wait and see how the healing process goes. I find this swan song on Neuer very strange. Until a few months ago, he was still the best goalkeeper in the world. I think under these circumstances he will work even harder for his comeback.
… about summer change: It's a win-win situation for all parties. I wished it. Gladbach is happy because of the money. Bayern have a great sporting solution and Sommer got a great contract at Bayern when he was 34, so he's not a social case.
… about Sepp Maier: "I really like Sepp Maier and he is a friend of Manuel Neuer. Of course, he defends it. But the situation made this purchase from Yann Sommer necessary. Because the risk of having to use an 18-year-old player against Paris Saint-Germain is too great. An 18, 19 year old goalkeeper can never be the alternative in such a situation.
You cannot compare Sepp Maier and Manuel Neuer. It was a matter of life and death for Maier and it has nothing to do with Manuel Neuer's injury. Sepp Maier's injury could have ended an 18-year-old's career."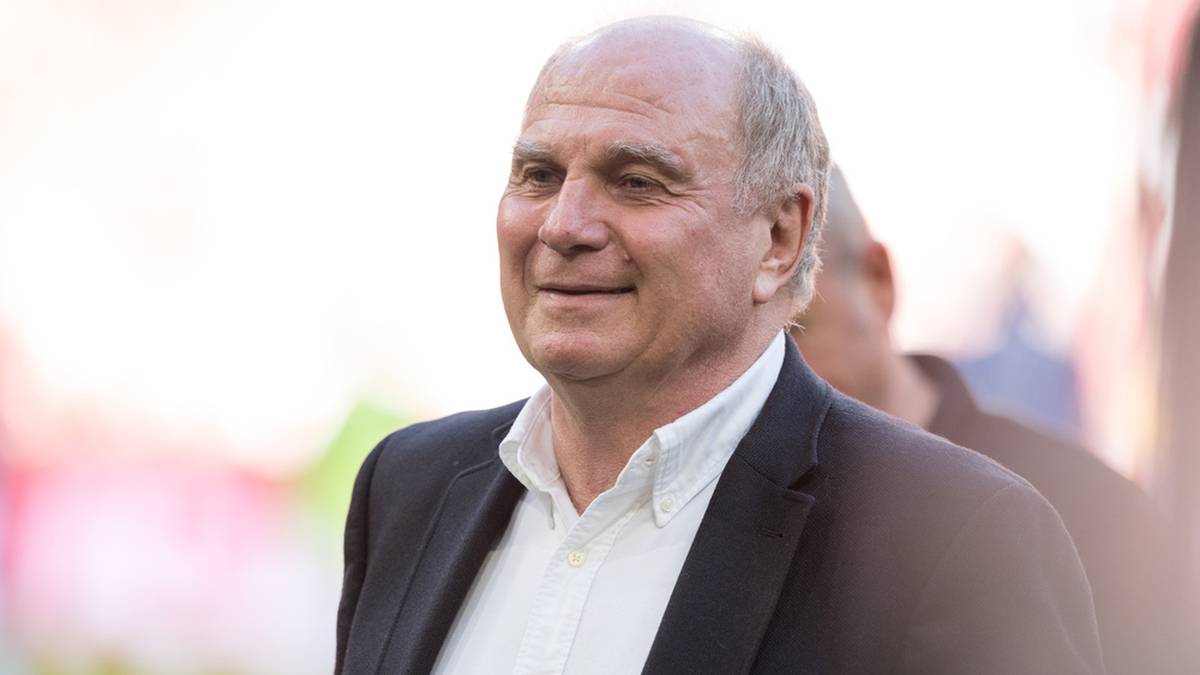 SPORT1 Bundesliga Classics: The Uli Hoeneß phenomenon
#Bundesliga #Hoeneß #praises #Frankfurt #onetwo #surprises #Mario #Götze