The winter break is synonymous with the transfer phase in football. So also in the 3rd league. Tag24 provides an overview of transfers already made and transfer rumours.
Germany – When the transfer window in German football officially reopens on January 1, 2023, there will already be a number of changes 3rd league crossed the stage. TAG24 sums up the newcomers fans can expect, players who have left their club and are currently being discussed!
Additions: Mike Wunderlich and Marc Stendera back in the 3rd division!

MarcStendera (27, central midfielder, market value 325,000 euros, from without a club to VfB Oldenburg): After a year without a training match, the former Bundesliga player dares to make a fresh start. The playmaker is expected to lead a struggling Oldenburg with his experience.
Mike Wunderlich (36, attacking midfielder, 250,000 euros, from 1.FC Kaiserslautern/2nd division to Viktoria Köln): Hasn't always been settled in Lautern recently, but is now returning to his roots and his hometown club Viktoria Köln.
Mohammad Amsif (33 years old, goalkeeper, 200,000 euros market value, from without a club to Wehen Wiesbaden): is back in Germany after several years in Morocco. However, he played his last competitive game in 2021! Can he adequately replace injured goalkeeper Florian Stritzel (28)?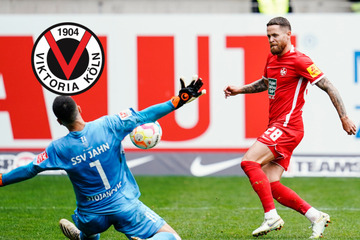 3rd league
Bang in League 3: club icon Mike Wunderlich returns to Viktoria Köln!
Killian Jacob (24, left-back, market value €200,000, from Karlsruher SC to Erzgebirge Aue): Should fill the position of left-back, which was last filled by Marco Schikora (28), who was not there not qualified.
Luca Bolay (20, left-back, market value €100,000, from Karlsruher SC/2nd Division to Waldhof Mannheim): Planned to replace Alexander Rossipal (26) at left-back. It is also important to respect the U23 rule.
Philippe Giant (33, defensive midfielder, back as an outfield player): Last worked as an assistant coach at Aue, is now needed again as a player in the relegation battle under the new coach Dotchev.
Departures: Boevink moves to 2nd Division early, Akono moves to Borussia Dortmund II in the league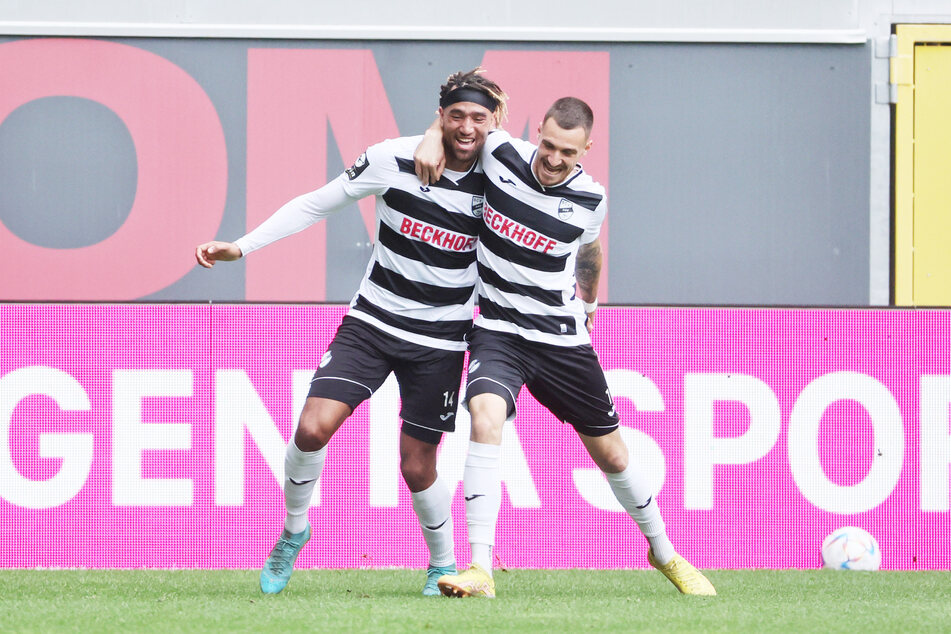 Cyril Akono (22, striker, market value €275,000, from SC Verl to Borussia Dortmund U23s): Should move to BVB at the end of the summer transfer window following the transfer of Bradley Fink (19) to FC Basel/Switzerland. Now the transfer worked. BVB probably paid a six-figure fee for Akono, who was originally tied until 2024. The physically strong striker should remedy the lack of goals in the storm (without Fink only seven hits by forwards).
Pelé Boevink (24, goal, market value €225,000, from VfB Oldenburg to SC Paderborn/2nd division): The transfer was completed in the summer of 2022, after which Boevink was to be loaned to his former club for one season. Now the change was made prematurely. Oldenburg would have received financial compensation.
Sercan Sarrer (33, attacking midfielder, market value €200,000, most recently Türkgücü Munich): Played two seasons in the 3rd division, including a furious one, but without a club since then. The football-savvy but often egocentric attacking player signed a few days ago for Hessen Kassel in the Regionalliga Südwest.
3rd league
Rape allegations against third division professional
Felix Muller (29, left winger, most recently SV Elversberg): had to end his career prematurely due to injury.
Current rumours: Semir Telalovic and Lars Lokotsch are in high demand!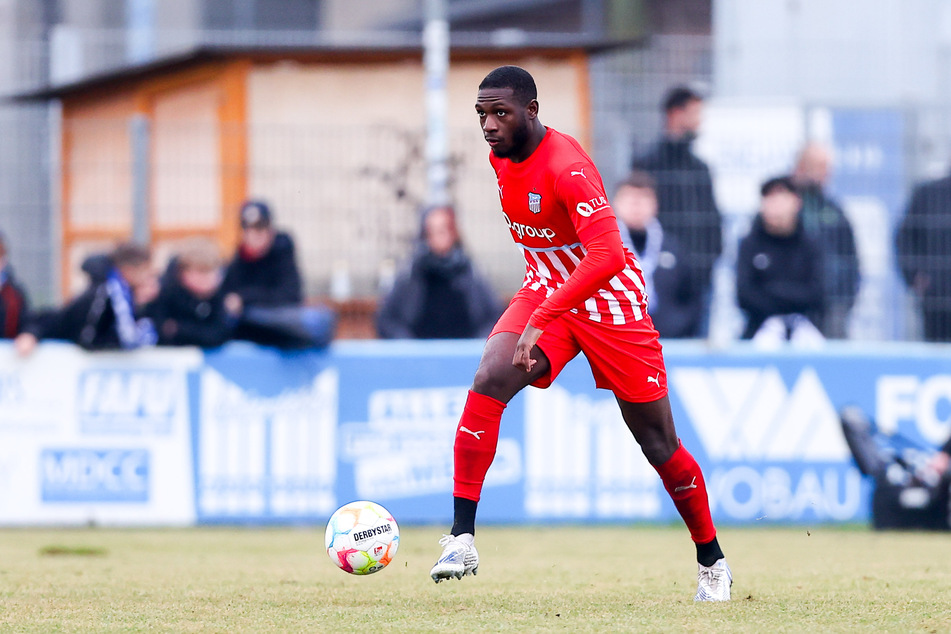 Semir Telalovic (23, Mittelsturm, market value 250,000 euros): Was traded in the 3rd division for many weeks, according to the photo to Saarbrücken and Dynamo, among others. With his development potential and outstanding goal quota in the regional league's second year, it's no wonder. However, he is still under contract with Mönchengladbach.
Malik Talabidi (21 years old, central defence, 200,000 euros market value): Currently without a club, for several weeks on probation at FSV Zwickau. The club is in talks with his agent.
Felix Irorere (20 years old, central defence, market value €200,000): Could be the second player after Bolay to make the trip from Karlsruhe to Mannheim. The man decker has been training with the Waldhöfers for a week.
Lars Lokotsch (26, midfielder, market value €150,000): Only moved from Zwickau to Fortuna Köln in the Regionalliga West in the summer, scoring nine goals there in the first half of the season. According to liga3-online.de, the Sturmtank is marketed as Akono's successor to Verl.
Christopher Schepp (22, Mittelsturm, €100,000 market value): According to NOZ, he is on the watch list of VfL Osnabrück and some second division clubs. It's unclear who will be awarded the BW Lohne striker's contract.
In general, however, the transfer market is only slowly gaining momentum. Some additional changes are likely to occur until January 31, 2023, the last day of the transfer window.
#Stendera #Akono #Cie #winter #transfers #3rd #division #fixed