As a child, watching the Premier League on TV, he later played in England himself and became a crowd favorite at Norwich City. What is the magic of English football, Christoph Zimmermann?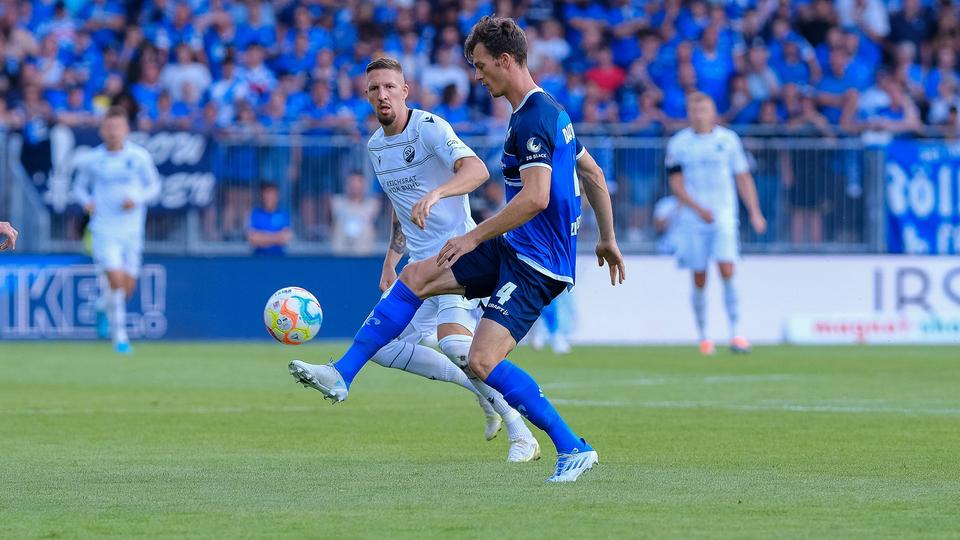 Christoph Zimmermann played for Norwich City for five years, twice he was promoted to the Premier League with the "Canaries", where he played against the biggest stars on the planet. Zimmermann has been back in Germany since the summer and is under contract with SV Darmstadt 98.
Christoph Zimmermann, after your time at Norwich City this year, it's the first time in five years that you won't have Boxing Day. Are you happy? Or are you going to miss the matches during the holidays?
In the early years in England it was unusual to play on Boxing Day. But you get used to everything (laughs). But I'll be honest: being at the training ground on December 24, traveling on December 25, playing on December 26, I won't miss it. As a father, I prefer to spend my contemplative time with my family. With two young children, Christmas still has a special magic.
Didi Hamann, who has also played in England for a long time, said: "There is a very special atmosphere in the stadiums on Boxing Day". Did you feel the same?
In fact not in the stadium, but around the stadiums, in the cities, we feel a particular atmosphere. In England, football is traditionally played around Christmas or Easter. The game plan is then redeployed so that as many matches as possible can be broadcast. You can tell that's part of what people do. But I prefer to relax during this time if I have the choice.
You were at Norwich for five years and became a crowd favourite. How did you end up in England?
About Daniel Farke, who was my coach at Borussia Dortmund II in the regional league for almost a year and a half. He went to Norwich and two or three weeks later he asked me if I could also consider coming to Norwich. The transfer of another central defender failed, Farke wanted me as central defender number four. Stuart Webber, the sporting director, also knew me because he had previously worked at Huddersfield, where David Wagner was coach, whom I knew from BVB II. So one thing led to another.
At that time, you were at the crossroads between profit and a career outside of football, weren't you?
I hadn't had the most flowery career up to that point. I was 23 years old, I had played four seasons in the regional championship and one in the third division, and I realized that it was not enough for the summit. So I looked around me. I didn't want to be there in my mid-thirties, with 16 years in the regional league and no second prop. That's why I enrolled at TU Dortmund in 2016 and studied to become a teacher. But a year later the opportunity presented itself in Norwich – and I registered.
Have you ever had a relationship with English football?
Yes. When I was little, DSF showed summaries of Premier League games on Monday nights. It was the absolute highlight for me and my brother, we always watched the show with our dad, who is also very fond of football.
What fascinated you about English football?
Even back then, I found English football to be a bit faster, tougher and more intense. The atmosphere was also different. The goals were somehow better, faster, there were more behind them than in Germany, or so it seemed to me. And the club names sounded a bit more sonic, as did the stadiums, White Hart Lane, Anfield Road, which sounded cooler to me when I was a teenager. But as a boy in Germany my first wish was of course to play in the Bundesliga.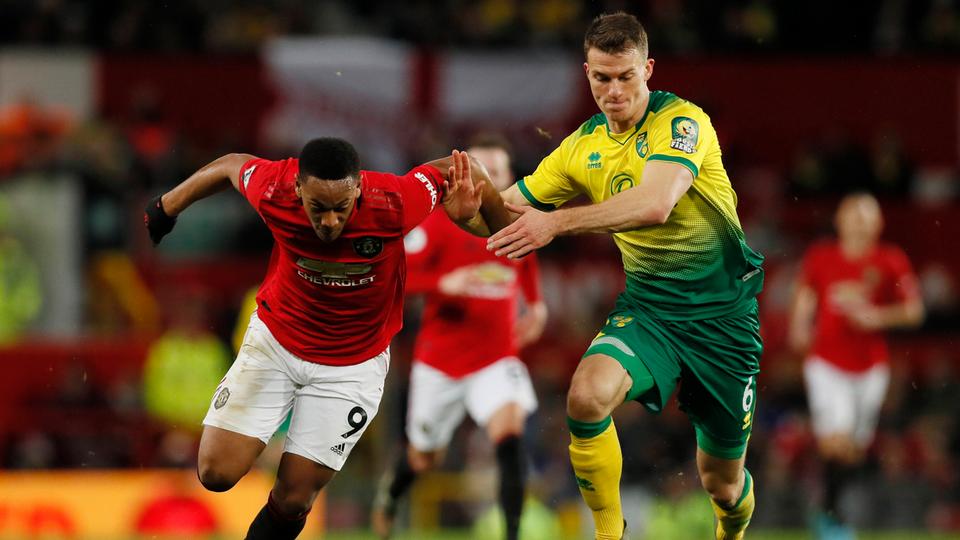 What is it like then, ten or twelve years later, to be on the lawn of the English Championship?
The pace was extreme. I went from the German fourth league to the English second league, it was like night and day. In England, the second division is already full of national players, and the pace and quality are very high. And I think the Premier League is the best league in the world.
How was your first game?
I played my first league game for Fulham at Craven Cottage. It was the start of the season and the stadium was full. Fulham had declared promotion as their aim, and Norwich often played a good role in the Second Division, so it was an early success. And we felt that in the stadium, the air was crackling. I came from the regional league, previously played for Schalke II in front of 400 spectators, it was electrifying for me. Definitely one of the most special games I've ever made. Fulham had extremely quick wingers on both sides which was really disgusting (laughs), but we made it 1-1 just before the end. So there was a happy ending.
You have quickly become a crowd favorite in Norwich. Why in fact?
You don't celebrate with the fans after games and say thank you for the support like in Germany to the same extent in England. Under Farke, we started doing a few laps after the game to say thank you. This was extremely well received and created a strong bond between players and fans. Saying thank you after the match, taking some time for the supporters in front of the stadium, chatting a little, taking a photo, giving an autograph so that the supporters realize that they are part of the whole, I have experienced that. But there was something else.
Then what ?
Norwich City have a regular charity partner, the Community Sports Foundation. As a player, you often have dates. Sometimes training with kids, sometimes going to the hospital over Christmas, sometimes calling older season ticket holders and asking how things are going. We also went to a children's hospice. It was hard. What do you say to children, some of whom have only six months to live? How are you? Certainly not. Something like that is extremely grounded. And it's also a great experience to put a smile on the faces of these children. I have always been very involved in these actions. Our work does not stop on the football pitch, we also have a responsibility off the pitch.
Something like that is of course well received. Another thing that goes well is a head tackle, right?
(Laughs). I am still questioned about this. There was a scene in a game against Wolverhampton where I used my head to knock the ball off an opponent's foot into the penalty area while lying down. What very few people remember is that I also lost the ball before and therefore only corrected my own mistake. But I kept the team in the game with this action and we equalized late. So it was worth it.
At one point you had your own fan club in Norwich, the "Zimbo Appreciation Society".
(Laughs.) It was more of a kind of social media movement that happened. People noticed that I put my heart into it and that the city and the region were close to my heart, as well as the field. A few fans started the Zimbo Appreciation Society, and there were stickers, cards, and fan items such as coffee mugs online. It was great fun and a nice confirmation.
The humor of English football fans is famous. Did you notice it too?
Of course, the joy is great, with each ball that exceeds three meters, there is contemptuous applause. Or the songs. Fans chanted 'Zlatan, your nose is offside' about Zlatan Ibrahimovic because of his big nose. But my highlight was in Millwall. Two of our substitutes warmed up, we were top of the table, Millwall in the middle of the table, we were leading 3-1. As a replacement, you can listen to something from the stands, just like my two teammates. "You're so bad you haven't even played from the start," the fans shouted. Then another fan said: "Wait a minute, if they're too bad for Norwich then they can play well for us." It was very funny. And typical of Millwall, their stadium was a good place for that.
What was the most impressive stadium you played in in England?
Old Trafford. Unfortunately we had a 0:4 trip. But the stadium is huge, Manchester United are one of the biggest clubs in the world, although they haven't been so successful in recent years. When you stand there on the pitch and realize that you are playing against Manchester United at Old Trafford, it is something very special.
How was Norwich on Carrow Road?
The atmosphere was generally good, it was always full, 20,000 of the 27,000 places were reserved for subscribers. I watched a game against injured Manchester City in the stands. We scored 1-0, but I always thought that at some point they would raise the tone, crush us and we would lose 1-4. Then we made it 2-0. City went 2-1 before the break but we scored to make it 3-1 just after the break. And then something happened at the stadium. I really noticed how people started to believe in the feeling. How a connection was established between the people in the stands and the players on the pitch. The stadium burned down. As a gamer, you only encounter a few of these types of games, and it's a very special feeling. By the way, I experienced that again here in Darmstadt when we beat Gladbach in the cup.
Who is the best player you have played against in England?
Manchester City's Kevin de Bruyne. As a central defender, he was not my direct opponent at all, but the way he pulls the strings and can dissect a defense with his passes is really nasty. You have your distances and your order and you think you are in good shape as a defense. And then a bullet comes out of him and everything is turned upside down. It really shows you the limits. We were down 5-0 at the time, Manchester had two more hits against the post and a ball was cleared off the line. It was the season they finished second to Liverpool. And they had the opportunity to score over 100 goals this season, they really wanted to. They continued, led by a De Bruyne who moved on to other spheres.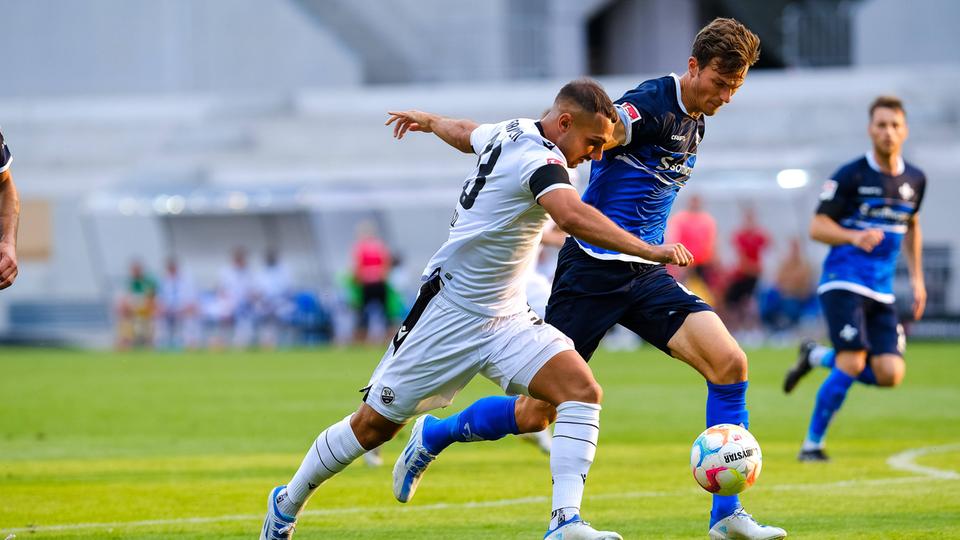 What was your highlight in Norwich?
Beyond the sporting side, I was very impressed by the kindness and openness of the people. It's also why we still have so many friends in Norwich. The penultimate day of my second season was exceptional in sporting terms. We were playing at home and needed a point to come back. We were 2-1 up and the feeling in added time when I realized we weren't going to lose this thing was amazing. The whole stadium exploded, emotions erupted. It was something very special.
The conversation was led by Stephan Reich
#Christoph #Zimmermann #English #football #happened #stadium